*Affiliate disclosure: I may receive commissions if you buy via the links below. As an Amazon Associate, I earn from qualifying purchases.
Looking for an Airbnb in Bend Oregon? We are sharing our favorites and the most unique Airbnbs in the area.
If you love the outdoors, then Bend Oregon is the perfect destination for you! As a high desert city, the scenery is absolutely breathtaking! They also have great boutique shopping and dining areas.
Not sure how you are planning on getting to Bend, but anytime we travel we book our flights and rental cars through Booking.com!
Headed to Bend Oregon? You can get up to $65 off your first Airbnb stay with this referral link!
If you are new to renting Airbnbs, be sure to check out these 6 tips that will save you money!
One Room Airbnbs in Bend Oregon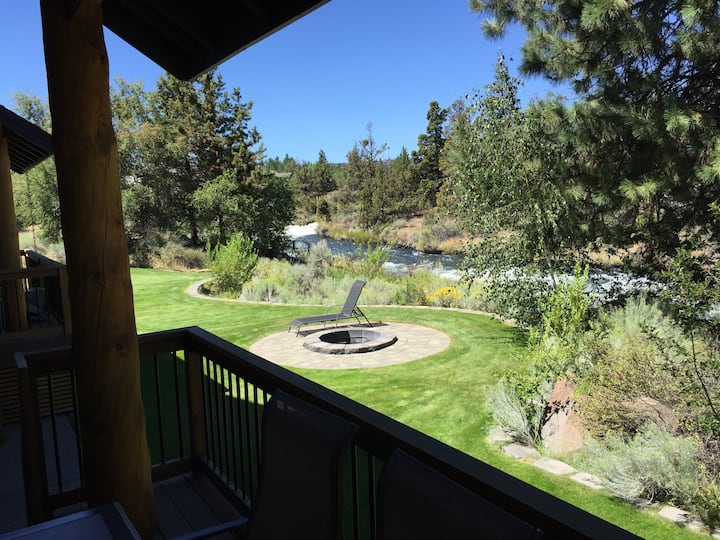 If you are looking for a budget friendly option and don't mind sharing the rest of the home with others, this property is amazing! Right beside the canal, which offers serene views. This superhost offers lots of amenities.
Just 7 minutes away from downtown Bend, Raquel is sharing her home in a quiet charming neighborhood! During the day you will have the place to yourselves.
You will absolutely love the outdoor area here at Victoria's place! She is also a realtor so she knows the area well! Her tagline is "My house is like an old school B&B, but it stands for Bed & Beer. :-)"
Guesthouse Airbnbs in Bend Oregon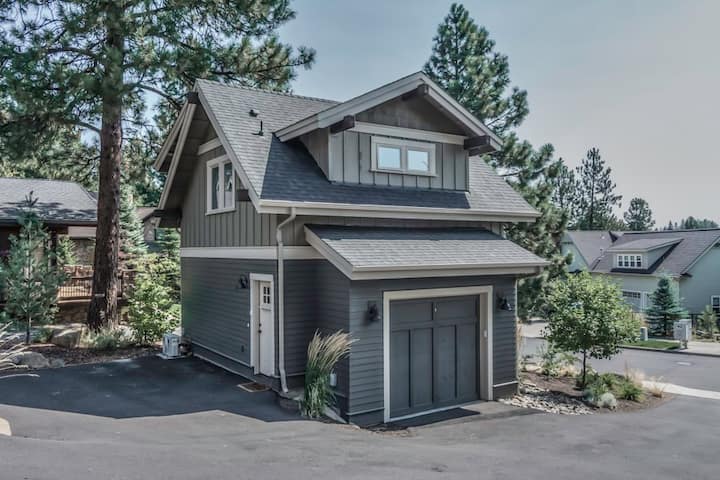 This modern, stylish guest home is located not too far from Shevlin Park! It's a perfect place for 2 people to stay, very clean, and budget-friendly!
This cozy cottage is giving all of the rustic feels! It's actually conveniently located just a 5-10 minute walk from Bend's best restaurants and breweries! Mike and Jill are superhosts, so you can only expect the best!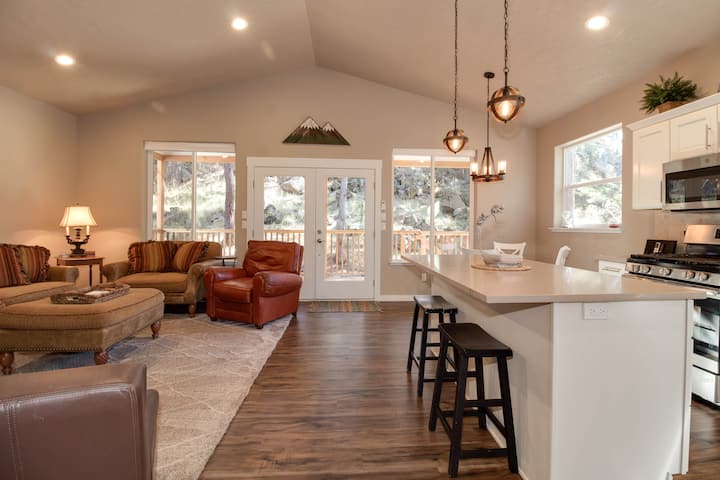 This guest house is located in the heart of Bend and is comfortable for 4 people! You are only minutes away from downtown, restaurants, and Old Mill Districts!
Unique Airbnbs in Bend Oregon
This Dome home is cool and eclectic! Renovated in 2019, great location, and has 2 bedrooms believe it or not! If you are looking for a new experience this is the perfect choice!
If you have always wanted to try tiny living, now is the time! This tiny home is fully remodeled and ready for you to stay! The owners take pride in the outdoor area and getting to experience all of the wildlife!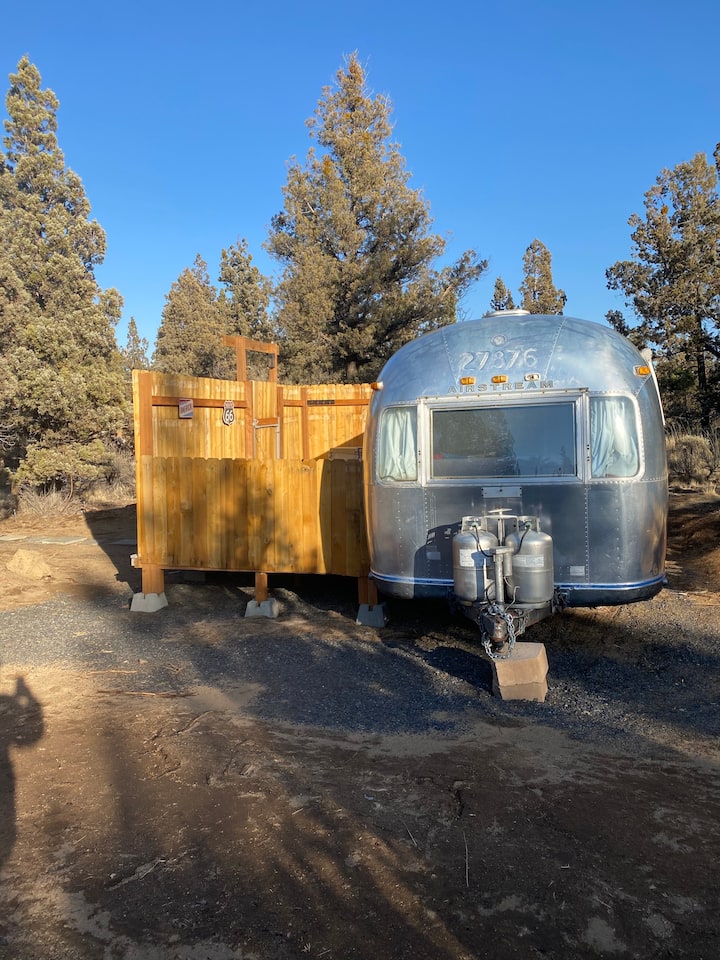 This fully restored Airstream has old west accents and is nestled right outside of downtown on a 2 acre lot! It's pet friendly and has a hot tub. This airbnb is best for 2 people.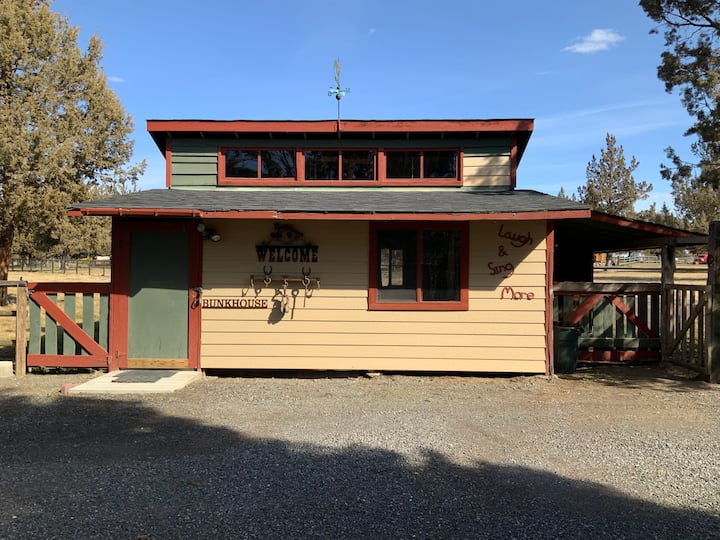 This bunkhouse is great if you love rustic living! Perfect for the guests who want to getaway from the city and be one with nature! This property is suitable for 3 people and not a space for a princess!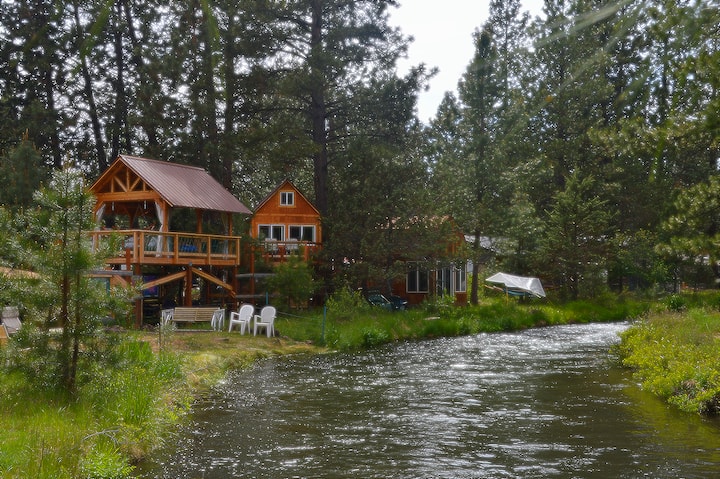 This treehouse is really outdoor living! We must mention, no children are allowed and there are roosters to get you up early in the morning.
You can find many more stays on Airbnb.com that include downtown lofts, condos, and regular homes. We just like bringing you the most unique!
More Airbnb Resources:
Pin for Later!
Don't forget travel insurance to protect your trip in case of injury or delays! Get
World Nomads