*Affiliate disclosure: I may receive commissions if you buy via the links below. As an Amazon Associate, I earn from qualifying purchases.
Destin Florida is quite a vacation destination, especially for families! See what your best options are for Airbnbs in Destin Florida!
Destin is actually pretty small and if you are on the hunt for an Airbnb that is located in Destin you have come to the right place. We recommend you booking out pretty early as there aren't a ton of lodging options, especially during the high tourist seasons. However, there are also several Airbnbs that are available in the surrounding areas.
We have chosen properties that governed by super hosts so you can bet your experience will be super awesome! If you are new to finding and staying Airbnbs, find out what you should look for before booking!
You will find that most Airbnbs that are available in Destin belong to condominiums and resorts versus stand-alone homes in other destinations.
Planning on having a long flight to Destin? Check out our Long Flight Essentials: What You Must Have!
Oceanfront and Oceanview Airbnbs in Destin Florida
You will have this entire condo to yourself and can enjoy it with up to 6 guests. It's oceanfront with a great balcony. However there is only one bedroom, so the sleeping area for others is in the commons area. Majestic Sun has a public pool and fitness center you can enjoy!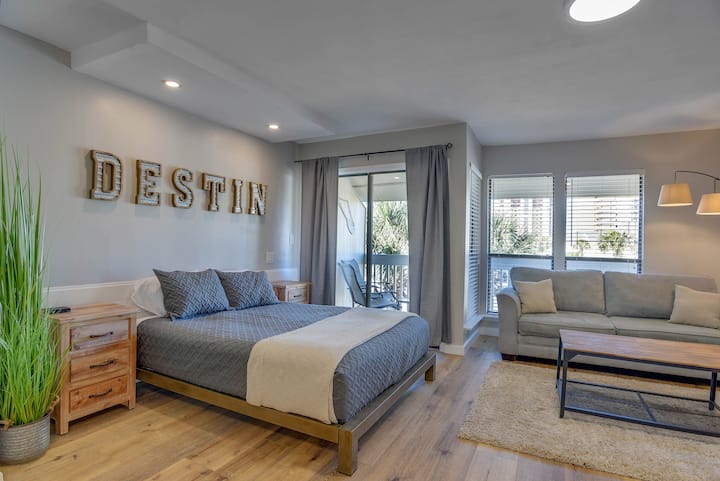 This studio condo has an overview and offers tons of amenities including lighted tennis courts, shuffleboard fields, and a 9 hole par 3 golf course! It's been recently updated so it is full of modern touches, and is located on the beach. They also have a beach pavilion that is private to the community where you can rent beach items, water rentals, and they serve snacks and drinks.
The super cute condo is beachfront and has lots of amenities! The king suit is accompanied with a private master bathroom and includes a bunk area for other guests. While the condo sleeps 6, the other sleeping quarters are considered to be the queen sleeper sofas in the living room.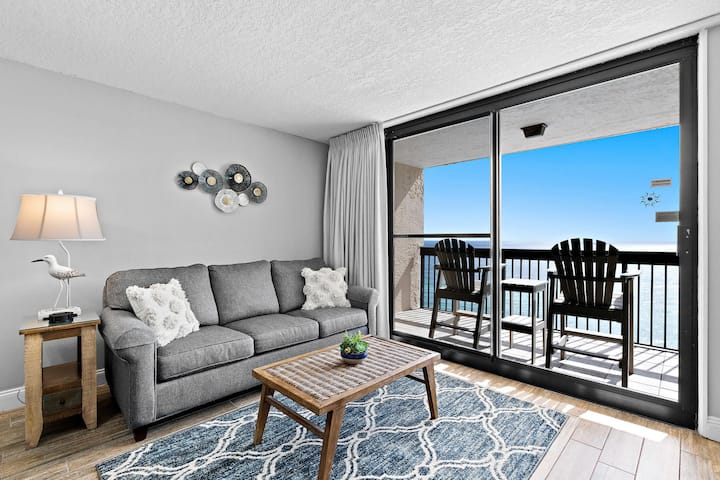 This place is the modern beach getaway you have been dreaming of! Oceanfront with breathtaking views along with 2 bedrooms and 1.5 baths. After you lounge on the beach, don't forget to visit their tiki bar!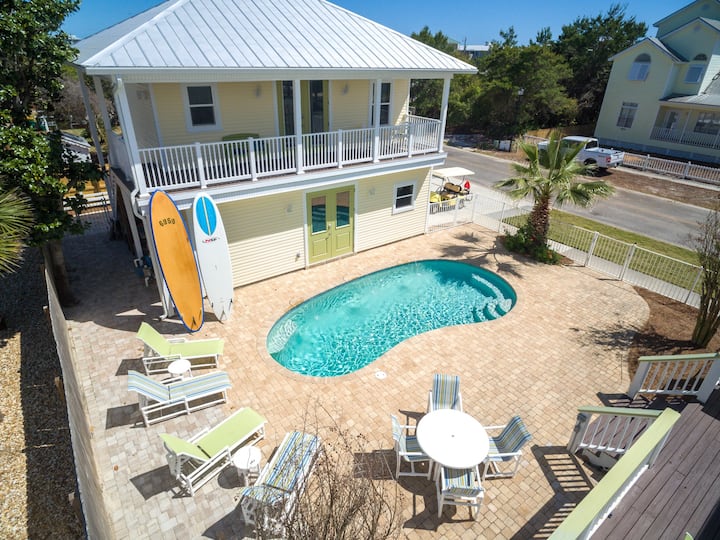 Carriage House is an Airbnb in Destin that is just one block back from the beach. You get the entire guesthouse all to yourself with access to a private pool! It's a perfect getaway for couples because it's a cozy 1 bedroom, 1 bathroom area.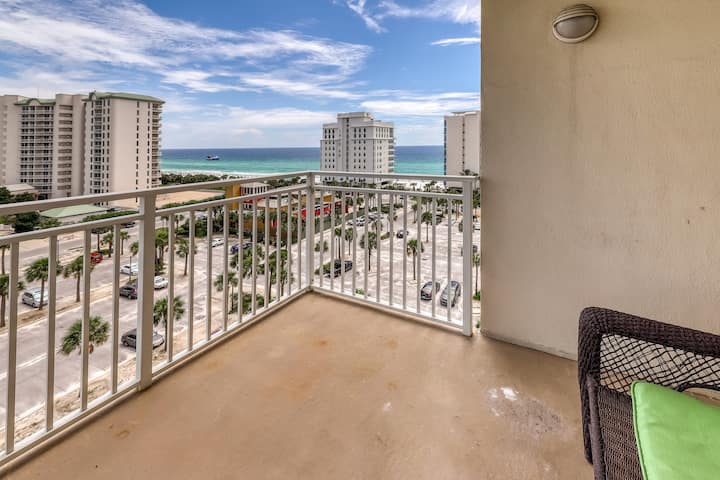 If you love amenities and want to take advantage of a resort-style retreat, this option is perfect! You have ocean views and are just a short walk from the beach along with restaurants and shopping!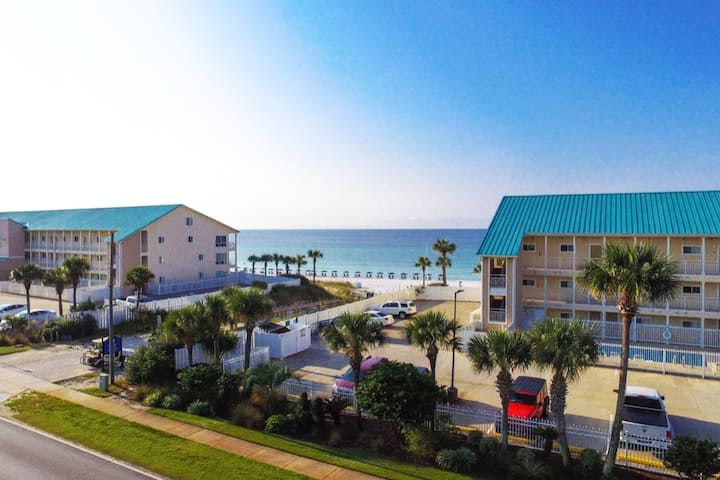 You will love being on the third floor so you can enjoy breathtaking views of Destin Florida. In the gated community you also have access to a pool and hot tub, along with ample parking spaces. It's super beachy, has been updated recently so you can enjoy the modern feel. 
Once you get settled into your Airbnb, you can relax or get out and sightsee! If you love attractions, Destin has so much to offer including fishing charters, watercraft rentals, sunset cruises, and more!
See More Airbnbs You May Want to Visit:
Pin for Later!
Don't forget travel insurance to protect your trip in case of injury or delays! Get
World Nomads