*Affiliate disclosure: I may receive commissions if you buy via the links below. As an Amazon Associate, I earn from qualifying purchases.
With the world around us slowly becoming different each and every day, it makes you want to take a break from your daily life. We all need time away and vacations are the best way to unwind and find your center. So, with a vacation in mind, where do you go? What's a place to visit? Do you visit some of your favorite cities or venture out into the unknown? 
If you haven't had the chance to visit Flagstaff Arizona, then you're missing out. Flagstaff is surrounded by vast nature, fun memories looking to be created and so much more. At an elevation of 7,000 feet, Flagstaff is centered in the middle of the world's largest ponderosa pine forest. This site is a breath of fresh air and worthwhile to take in on a vacation. Most people feel that with a vacation all they need is fresh air and beautiful sites.
Flagstaff is a melting pot of art, culture, great food and some of the most memorable sites that the United States has to offer. You can hike, enjoy some eco tours and even check out ghost tours in the town. Now that you are curious about all the things that Flagstaff has to offer, your first step is finding the right place to stay. With Airbnb, you get to enjoy your vacation and save money for more of the finer things while you're away. Here are some great Airbnbs to check out while you're in Flagstaff.
Don't forget to check out the great Airbnbs in Sedona too!
Top 10 Airbnbs in Flagstaff
This entire guest suite is spacious and relaxing. It can fit up to five guests, or just be more than enough space for you to stretch your legs and rest your head. This suite has 1 bedroom with 2 beds, 1 bathroom, and a rustic landscape that may make you just want to stay and enjoy the view.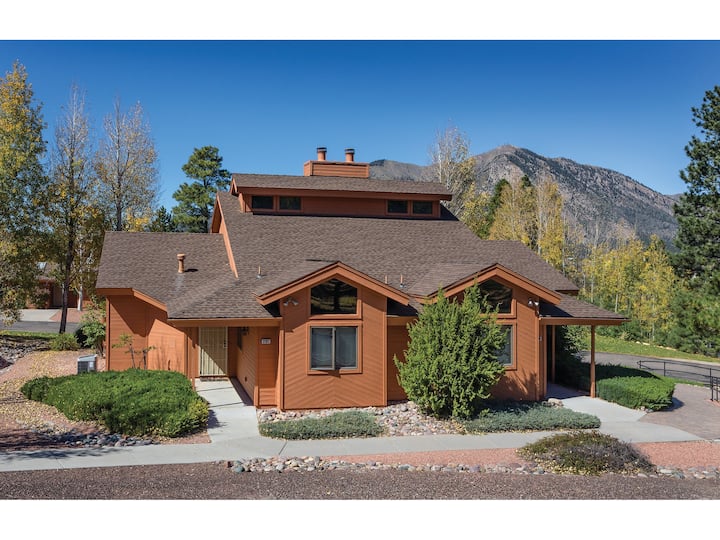 This is great for a small or large group. Whether it be your family or friends, there are plenty of places to relax within this modern-looking home. The Western-style atmosphere that this Airbnb creates will make you feel like you have a home away from home. You will enjoy the cozy fireplaces, large dining room and so many amenities you will feel like you're at a 5-star hotel. This all-season resort lets you explore the outdoors and the view with the resort's 2,200-acre wonderland of the outdoors and beautiful night skies that will have you looking back on it when you get home.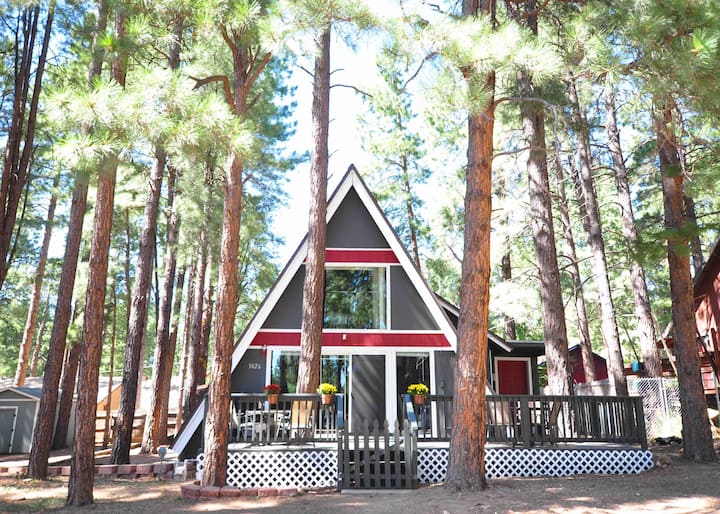 This particular Airbnb holds up its namesake as a true fairy tale house. The lodge is recently remodeled with beautiful flooring, new carpet, and more all located at the Blue Canyon Lodge. What's the best thing about this particular lodge? Unlike other Airbnb's in Flagstaff, this lodge is dog friendly, which is perfect if you plan on bringing your four-legged friend. What more do you need to when it comes to capturing that warm, relaxed feeling you have craved while planning your vacation? This lodge gives you a fun and unique atmosphere that is well worth booking it.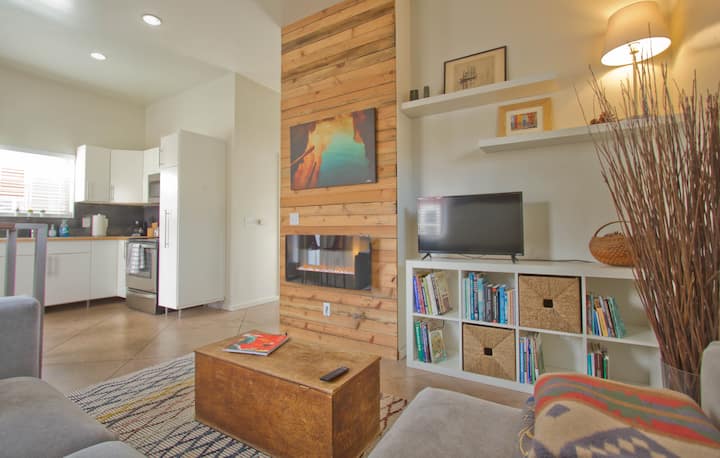 The Grand Canyon Escape is a modern updated one-bedroom condo, that's quiet but just minutes from downtown! Perfect for a couples getaway where you can enjoy all that Flagstaff has to offer!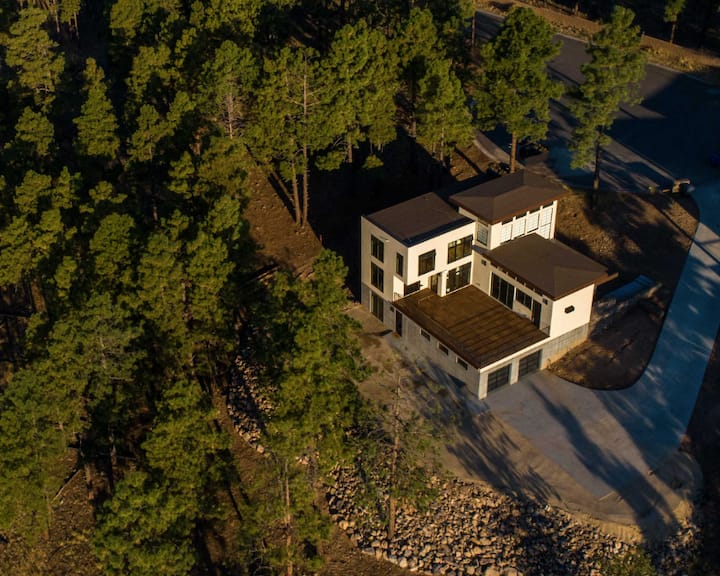 This home was inspired by the Wukoki ruins and the owner wants to share the experience! You will have the guest suite all to yourself where you can soak up the views in a quiet area. DOn't let the location fool you, while you feel like you are far away from everything it's actually conveniently located!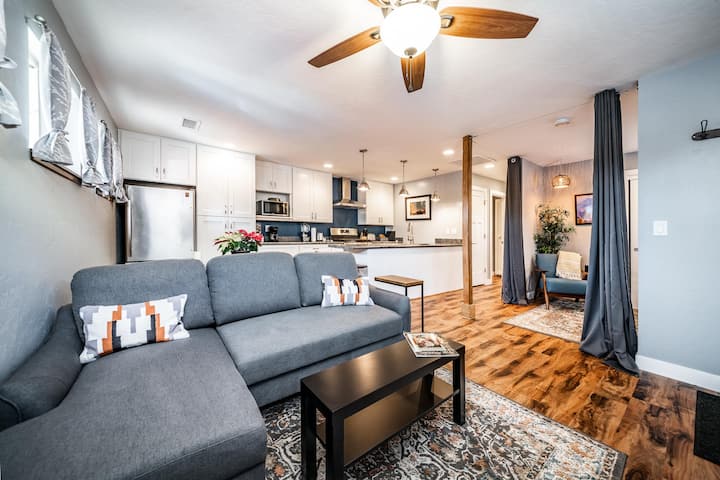 Have more guests? This house can hold up to 5 people and has 3 bedrooms. It's modern, updated, and has all new furniture! Located minutes away from hiking trails and historic Flagstaff, you can also walk to the quaint little restaurants in the area!
If you love plants and birds, this is the Flagstaff Airbnb for you! Jane and Ben are superhosts and take great care of the property! If you need something that is not in the home all you have to do is ask! Conveniently located and has a greenhouse on the property!
This super cute cottage is located in the historic district, and Dawn has tried her best to keep those charming details in the cottage. Restaurants and shops are just a walk away and the cottage is perfect for up to four guests!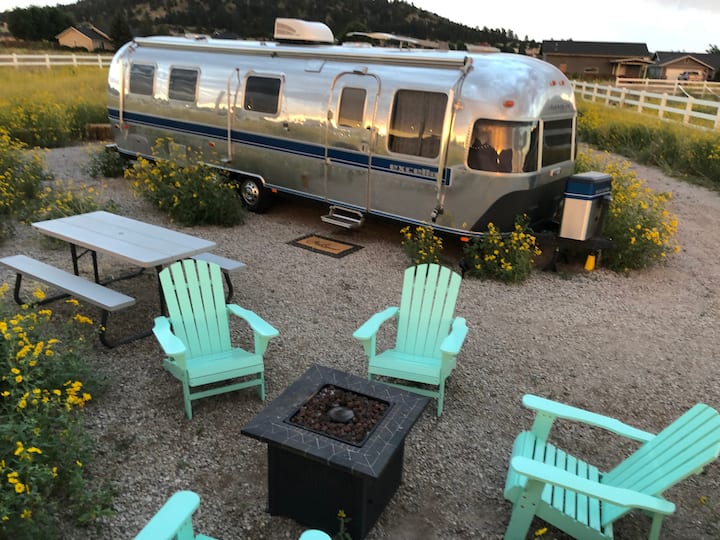 Ready for a unique stay? Try Airstream living! It's been remodeled, don't worry but the views are absolutely breathtaking. The Airstream sits on a half acre of paradise, conveniently located to attractions, and fits 4 people at best!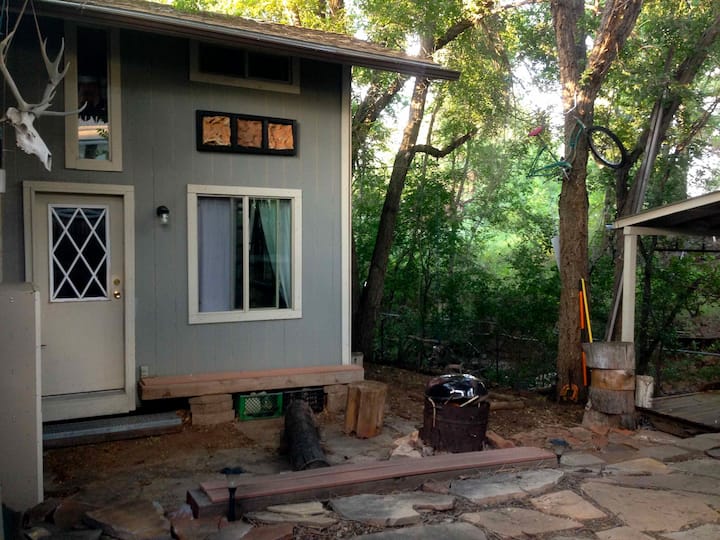 This loft space is perfect for 2 guests and is located in the owners backyard. They have horse shoes, a firefit, and a tree swing that are available for use. You can even bring your pets for a small fee. This quirky Airbnb is one that you don't want to miss!
When it comes to your next vacation, make sure to plan for an amazing time in Flagstaff. It will be a memorial and picture-worthy time that everyone you know will wish you were there. Be sure to check out more amazing Airbnb lodging in Flagstaff and find the best place for you.
More Amazing Airbnbs You Have to See:
Pin for Later!