*Affiliate disclosure: I may receive commissions if you buy via the links below. As an Amazon Associate, I earn from qualifying purchases.
Las Vegas offers plenty of attractions that don't involve gambling. Even if you are a gambler, I highly recommend you take the opportunity to see what else Sin City has to offer! Most of these non-gambling activities and sights are family-friendly, so feel free to bring your kids along! 
If you are interested in staying in an Airbnb be sure you grab my coupon! 
Fremont Street 
This is also known as "old" Las Vegas. Before the strip became a thing this is where all of the action took place. They still have casinos here, which are more old school and things all around are cheaper, but the Fremont Street Experience has a ton of stuff to see. 
Bellagio Fountains 
This was one of our favorite things to see in Vegas. The fountains are absolutely beautiful! They sync to different songs, which really draw a crowd! This is a free show that happens every 30 minutes from 3 pm to 8 pm. Definitely go at night! 
More information about the Bellagio Fountain Show
Bellagio Botanical Gardens 
You have to go inside the hotel and see the botanical gardens! No admission fee required and the gardens are re-designed every season! Perfect for a family-friendly no-cost activity. We actually walked the strip, depending on where you are staying, you can always have an Uber to drop you off in the center or even at the hotel. 
Learn more about Bellagio Botanical Gardens 
Visit the hotels just to look around 
Obviously every hotel has a casino, but there's so much more! They have shopping, shows, restaurants, and gift shops in every one of these and no two are alike! Below were some of our favorites. If you are short on time, these are the ones I would recommend to put on your must-see list! 
Bellagio 

Caesars 

New York, New York  

The Venetian 

Mob Museum

Have a fascination with Goodfellas? Take a trip into what Mob Life was like at the museum. Not to mention they have added some interactive activities such as the Fire Arm simulator and the Crime Lab. Visit their website for age restrictions and to purchase tickets that include the experiences!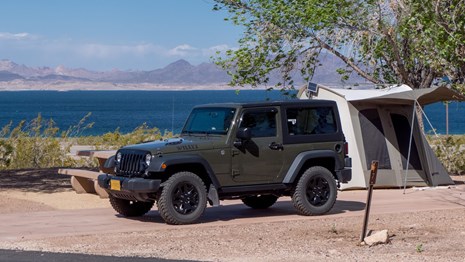 Lake Mead 
Lake Mead offers a ton of activities like biking, hiking, hunting, scuba diving, and more! Just minutes away from the center of Vegas, Lake Mead Recreation Park is the first and largest recreation area in the US! 
Hoover Dam 
Spend the day exploring the Hoover Dam Power Plant and visitor center! They offer guided tours and self-guided tours along with a hotel if you would rather stay the night! See their ticket and parking information to start planning your trip! 
Dig This! The Heavy Equipment Playground 
Want to spend the day being a big kid playing with excavators and loaders? This is the perfect non-gambling Vegas attraction for you! Kids and families of all ages get to take part in the fun! View the website for pricing and other FAQs. They even offer birthday parties and are located 10-15 minutes from the main Vegas strip.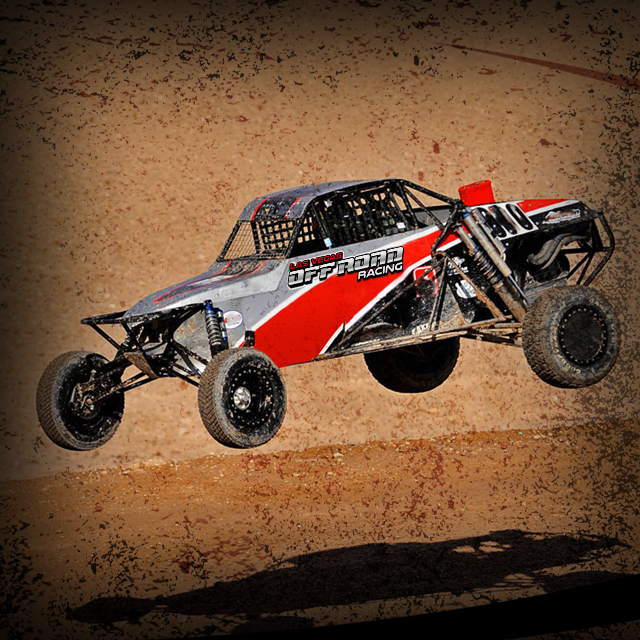 Off-Road Racing and ATVs 
Jump in a dune buggy or on a four-wheeler and hit the dirt track! Las Vegas Off-Road Experience also offers shooting and helicopter packages. These can be bundled with off-road racing! Plan on spending the day here especially if you are combining activities! 
Pawn Stars
Ready to meet your favorite stars in action? Yep, you can actually see some of the team from Pawn Stars. Visiting the shop is free along with next door where they offer restaurants and nightlife. Rick is usually tending the bar there, so plan your visit accordingly.  See other stipulations and how you can meet and greet the cast. 
Neon Museum Boneyard 
Take a stroll through Las Vegas's history by neon signs! The art and culture here are indescribable! They are also offering virtual tours, but if you are in the area you should definitely see it in person! You can book private tours as well, and don't forget to bring your camera for photos! This attraction is not far from Fremont Street. 
Stratosphere aka The Strat 
All new renovations still mean that what was known at The Stratosphere Observing Deck is now The Sky Pod, the tallest freestanding observation deck in the US.  This hotel not only offers an expansive view, but you can also sky jump off the side or take part in their other thrill rides! 
Container Park 
Located off of Fremont Street is perfect for dining, unique boutique shopping, and free concerts! They also have an interactive playground for kids so the adults can take a load off! 
See a Show 
If you have never seen a show, you should at least do it once! While David Copperfield, Cirque du Soleil, The Blue Man Group, and Thunder from Down Under always playing, there are also magic shows, adult musicals, and much more! Here you can find a full lineup. If you are taking kids with you, be sure to look into each show for age restrictions, as some are not appropriate! Another thing is to look online or ask your hotel before booking because you can usually get a discount!
Race an Exotic Car 
Ferrari, Lamborghini, Porsches, oh my! That's right, you can get your racing and exotic car fix at the same time! Exotics Racing, close to Las Vegas Motor Speedway, offers multiple packages of racing experiences. Group rates are available and you can make payments toward your reservations if you are booking in advance! Ready to go fast? 
The Minus 5 Experience 
Experience a cool scene where everything is made from ice in 3 convenient locations ( The Linq, The Venetian, and Mandalay)! Don't worry if you didn't pack the right clothes, they provide gloves and freshly dry cleaned parkas that are included in your ticket pricing! Enjoy a nice ice cocktail and while the kids get a mocktail!
High Roller Observation Wheel 
Located at the Linq, soar 550 feet in the air for panoramic views of Vegas! This attraction takes about 30 minutes total and is less than $30 a person! The breathtaking views are totally worth it! You can also get discount pricing for military, groups, and online purchases. 
Ride 
This Italian experience takes place at The Venetian for less than 40 bucks a person! Perfect for a romantic evening and you don't even feel like you are in Vegas!
Ethel M Chocolate Factory 
A self-guided tour costs absolutely nothing, but you are probably going to purchase some chocolates while you are there. Don't forget to visit the cacti garden and you can even reserve private chocolate and wine tasting!
Photo Credit: The Flamingo Las Vegas
Flamingo Habitat 
While you would think wildlife would be absent on the Vegas strip, you can actually see real flamingos along with some turtles and duck outside of the Flamingo hotel. This is a great free family-friendly idea! More FAQs about the flamingos can be found here.
Iconic Vegas Sign 
Don't forget to have your picture taken in front of the Las Vegas sign! This is very touristy and lines are often long, so plan to arrive early if possible!
The Mirage Volcano 
Another freebie that is pretty impressive is the nightly eruption of the volcano at the Mirage Hotel! They also have a dolphin habitat! See showtimes and more information here.
More to Vegas Than Just Gambling 
You can see from this list, there are quite a few experiences to keep you busy where there's no gambling involved! We would love to add more ideas, if you have a favorite non-gambling Vegas activity, tell us in the comments!