*Affiliate disclosure: I may receive commissions if you buy via the links below. As an Amazon Associate, I earn from qualifying purchases.
Thinking of heading north for your next Airbnb stay? Check out the BEST Airbnbs in Wisconsin!
Airbnbs are the new thing these days! You can choose to rent out a room at a quaint cottage or a 5 star cabin that you will have all to yourself! Either way there are so many options when booking through airbnb that you will never want to go back to a hotel again!
One Room Airbnbs in Wisconsin
If you are wanting a cheaper option, but have access to chat up the owners and get location relevant information, renting a room may be the best for you! Here are some of our favorites.
These smaller options are located in Milwaukee, perfect for business travel, and getting those million dollar downtown views without the hefty price tag! 
This lofty apartment actually used to be a tobacco warehouse that has totally been transformed! You will have the apartment to yourself with all of the modern amenities and be located near the Public Market.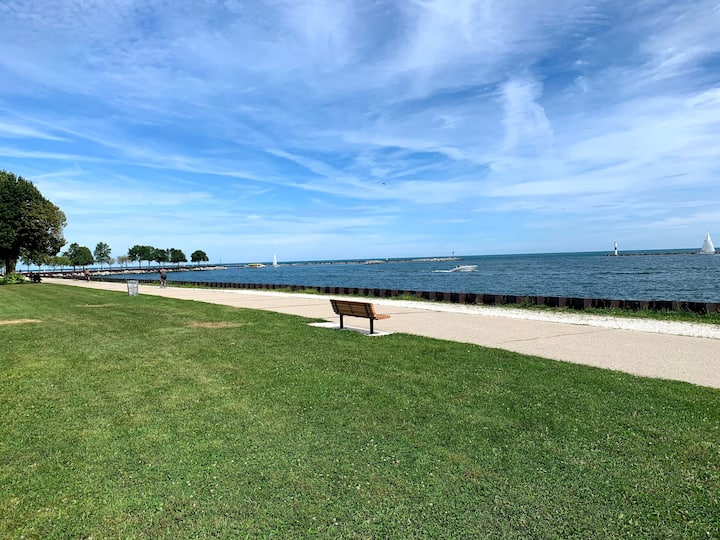 This cozy little apartment is a 10 minute walk from Veteran's Park overlooking Lake Michigan! Affordable and simple living, great for a small budget and simple living.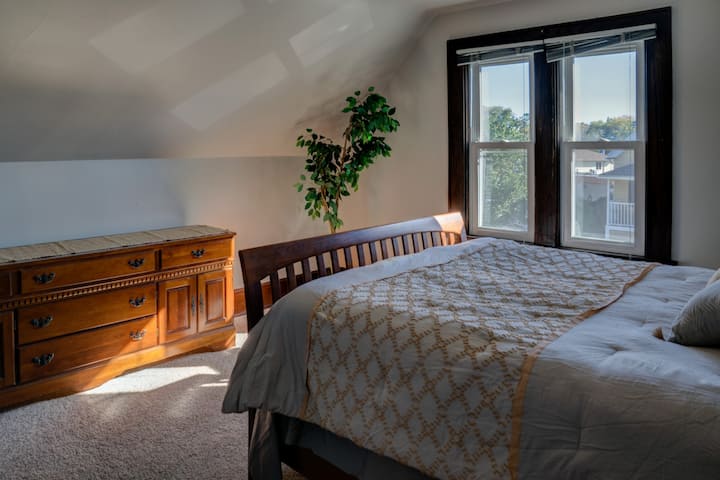 This quaint apartment is superhosted right outside of Milwaukee and is within walking distance to shops and restaurants. The Bayview Getaway has tons of character with an outdoor patio and a free parking spot!
Tiny House Airbnbs in Wisconsin
Ready for a unquie and totally different experience? Stay in a tiny house! Also great if you are thinking about making a lifestyle change but want a trial run first!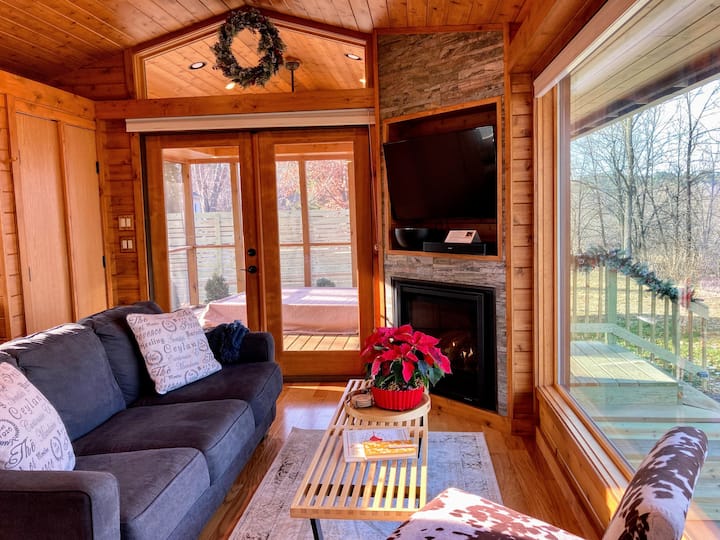 This tiny house is located at Canoe Bay in Chetek, WI. It's convenient to the interstate and boutique shops and restaurants. This home may be small but it is complete with high end finishes, natural lights, and tons of windows to take in the views!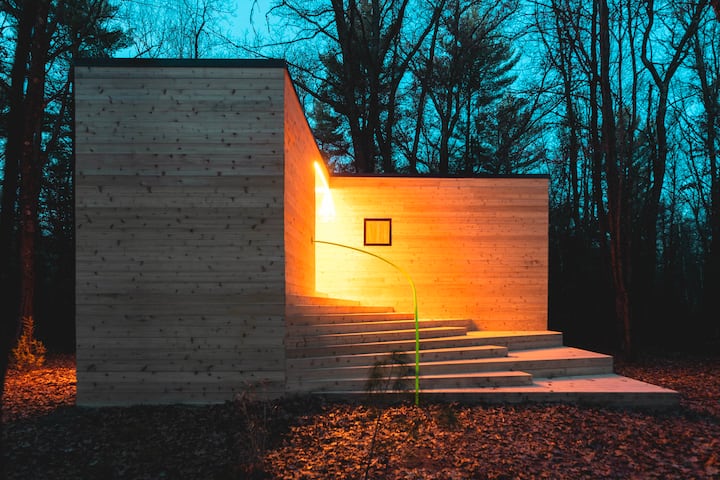 Get away from the city life when you stay at this Wisconsin tiny home. Located in Fall Creek, you will be one with nature as you gaze from the many windows! Perfect when you want to unplug from the world or have a romantic getaway!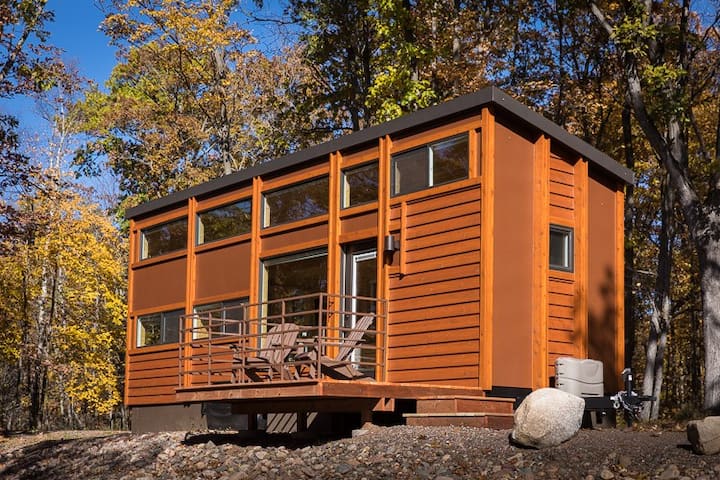 If you love the outdoors you will love the Chetek tiny home! There are wonderful hiking trails and scenery, along with modern technology on the inside. But there is no wifi, so that could be a downside!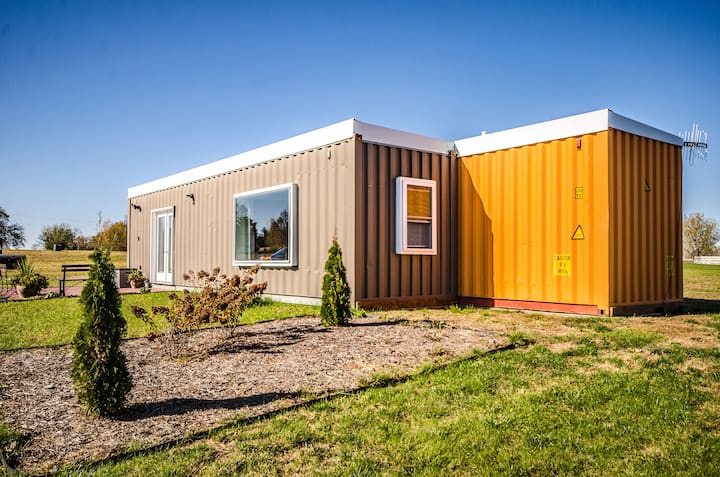 Ever wonder what it would be like to live in a shipping container? While it doesn't sound luxurious these superhosts have out done themselves! Modern finishes and a cozy backyard area makes for the perfect stay!
Houseboat Airbnbs in Wisconsin
Another unique approach on airbnb stays! Houseboats are great for the outdoorsy type and those looking for something entirely different!
Wake up to a gorgeous sunrise and have your coffee on the rooftop deck! Doesn't that sound amazing! Don't forget the water rentals that are available!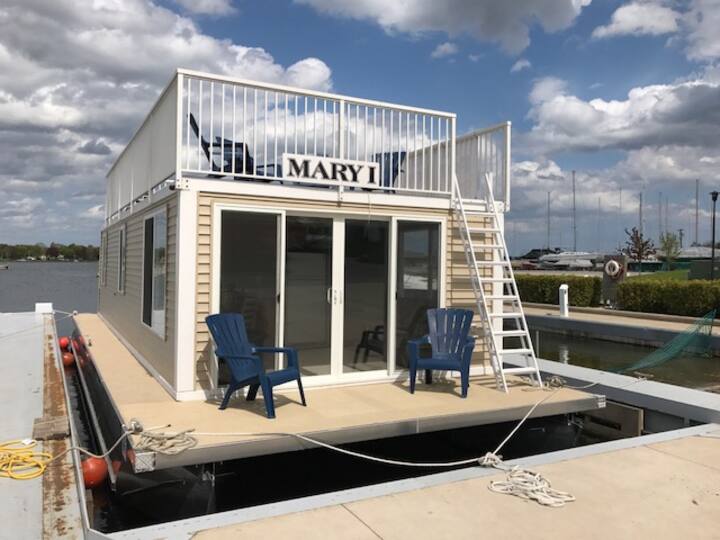 This roomy houseboat can actually accommodate six guests and has it's own bathroom! Enjoy the views from the rooftop deck but don't forget to bring your own linens!
Cabin Airbnbs in Wisconsin
Looking for something a little larger and more of a vacation style airbnb? These Wisconsin cabins may be just the properties you are looking for!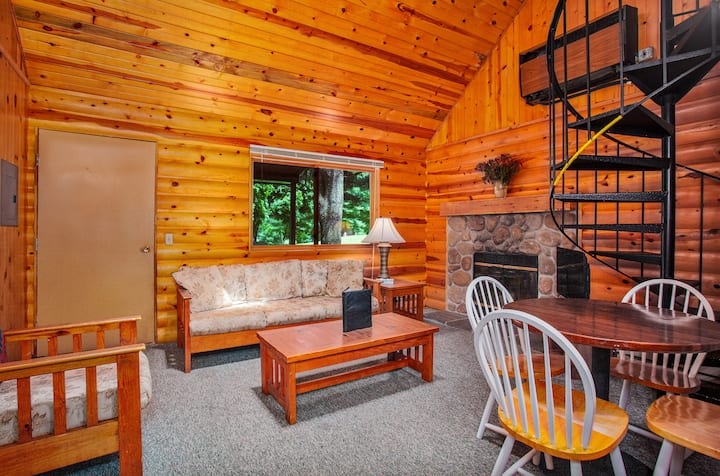 This cabin is located in a resort area, which means you have access to tons of family friendly activities! You can fit up to six people in this airbnb and located outside of Wisconsin Dells!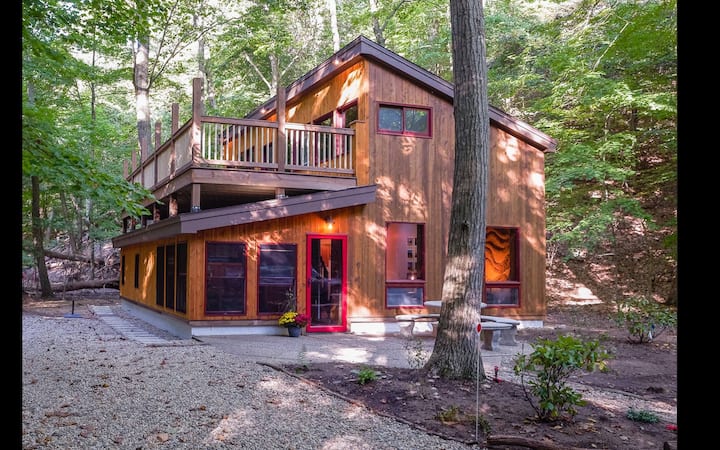 The perfect getaway cabin for larger families! This beauty holds up to 8 guests and is only a quarter of a mile away from one of America's top 10 beaches!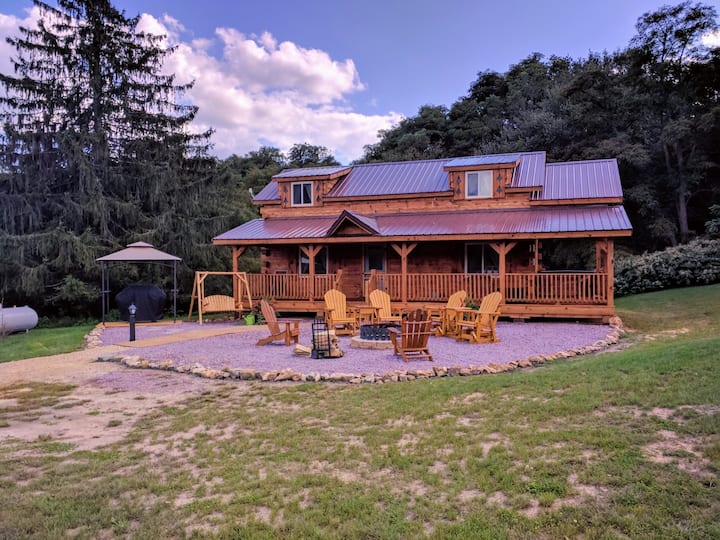 Located on a dead end road, you will find serenity at Big R's Retreat! Filled with modern technology and a great outdoor equipped with a hot tub, your relaxation starts when you park the car!
This retreat offers a sunroom with panoramic views, a private pond, and a hot tub! Great for families and conveniently located!
More Airbnb Resources:
Pin For Later!
Don't forget travel insurance to protect your trip in case of injury or delays! Get
World Nomads